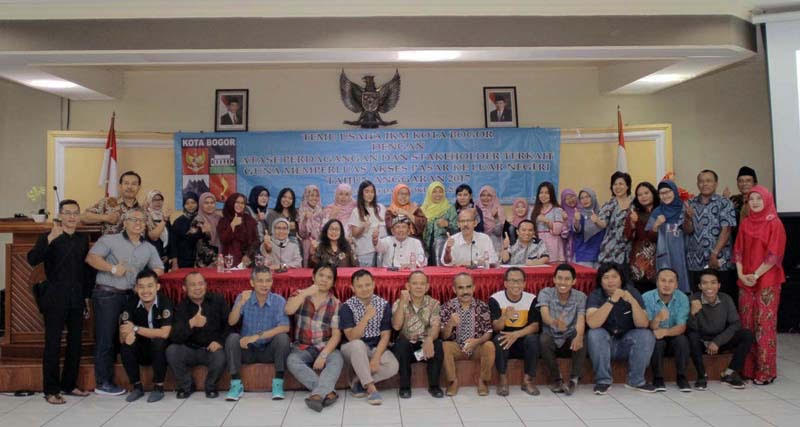 Secretary of Disperindag of Bogor City Dinar Dahlia explained, IKM Business Meeting Bogor City is a business meeting between exporters and prospective exporters with stakeholders to expand the network marketing or business network.
So the purpose of this activity is to bring together business actors of Bogor City with related stakeholders, such as from the Ministry of Trade, Trade Attaches, Indonesian Trade Promotion Center (ITPC) and Bank Indonesia.
While the purpose of this activity, said Dinar, first to increase the insight of business actors in developing the marketing of their products both at the National and International levels. Second, to know and understand the regulation of international market, such as regulation in 4 countries namely Thailand, Barcelona and Osaka, Japan. In addition, the third goal is to obtain information and opportunities for business network expansion and business relationships.
Dinar added that the speakers in this activity are from the Directorate General of Export Development and National Imports of the Ministry of Trade (RI) David Marpaung, Thai attaché Rita, ITPC Barcelona Dede, ITPC Jeddah Gunawan. ITPC Osaka B Hamidah, Bank Indonesia Department of Industry and Trade of Bogor City. [bon]
Source : http://www.rmoljabar.com/read/2017/10/18/57602/Pemkot-Bogor-Ingin-Perluas-Akses-Pasar-ke-Luar-Negeri-