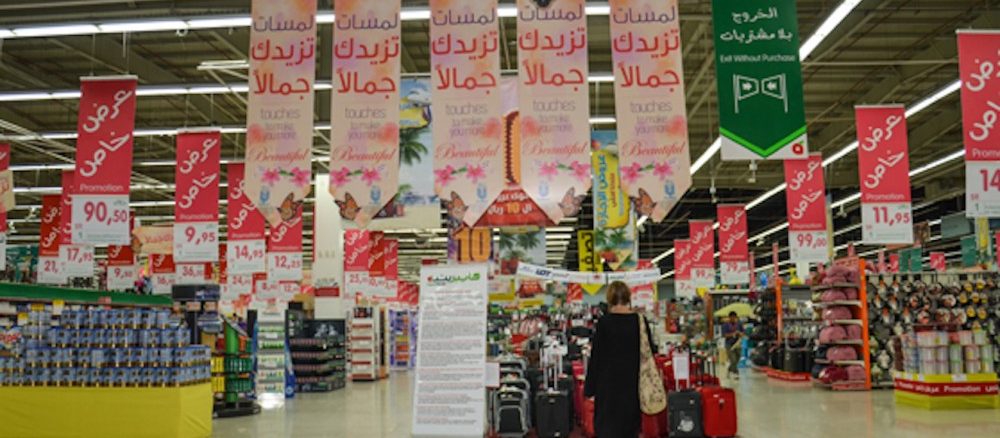 Hajj and Umrah pilgrims from Indonesia can be proud when visiting Saudi Arabia this year. Because now they could find more Indonesian products in the Land of Two Holy Land. This success is the fruit of the effort of facilitation of Economic and Trade Team of the Consulate General of the Republic of Indonesia in Jeddah in meeting the interests of business actors from both countries.
"Alhamdulillah first semester of this year, four companies from Indonesia to export the prime to the Saudi Arabian Market so as to increase the total of our non-oil export transactions up to 12 million dollars or more than 160 billion rupiah," said Gunawan, Director of Indonesian Trade Promotion Center, Consulate General of the Republic of Indonesia Jeddah .
The four companies that successfully deliver their products to Saudi Arabia are PT Sasa Inti, PT Monde Mahkota Biscuit, PT Sinar Prima Food, and Production House. Curious what products are being exported? Here's the company profile, product type, trading partner and export transaction value of these Indonesian products.
PT Sasa Inti
Who does not know Sasa, the company under the Rodamas business group is a pioneer and seasoned player in the food sector, especially the basic spices. From housewives, meatballs bakers to upscale restaurants must be familiar with Sasa flavorings products.
In early July 2017, PT Sasa Inti products have passed the Saudi Food and Drug Authority (SFDA). After obtaining the green light, the company which was established in 1972 in Probolinggo is exporting its prime in the second week of August 2017. Well, gacoan products that will be circulated in Saudi supermarkets from PT Sasa this is flour-style spices Kentucky Chicken Krispy, Bakwan Flour, Fried Banana Flour mix, Chicken Broth and Cow Broth. The value of the initial export transaction is reported at USD 13,200 or approximately Rp 176.14 million. The trading company Sami Farouk Al-Kathiri became a key partner of PT Sasa Inti in Saudi Arabia.
PT Monde Mahkota Biskuit
The company established since 1984 is a major player in the national food sector, especially for wafer products. The products are so familiar in the homeland. Ever heard of Nissin Wafer? This sweet and crispy wafer with various flavors can be found everywhere in Indonesia. The classic Dutch Lady cycling photo label is the most memorable feature of Indonesian consumers.
But do not expect to find the same logo in Saudi Arabia, because the products exported are Monesco biscuits with three flavors: Monesco Krinkle Coffee, Monesco Krinkle Cinnamons and Monesco Krinkle Ginger in boxes of various sizes. All three products have passed SFDA certification in July 2017. Marketer Covoy Trading becomes a Saudi Arabian importing partner who will distribute the biscuits in the Saudi Arabian market. The reported transaction amounted to USD 19,575 or approximately Rp. 261.13 million.
PT Sinar Prima Food
One national product that will be easily found in Saudi Arabia. PT Sinar Prima Food succeeded in the initial export of instant coffee brand "Selera Kita". Well there are six types of coffee products that have permission from SFDA and entered into Arabia, namely  Coffee Sugar Sachet, Coffee Cappucino Sachet, Coffee Powder 100 grams packing gusset, Coffee Powder 165 grams packaging gusset, Coffee Cappucino packaging paper cup, and for Coffee Milk Honey and Ginger (STMJ) packaging sachet will bring national taste to Saudi Arabia market.
The success of the entry of "Selera Kita" brand coffee began when some Saudi Arabian entrepreneurs participated in the 31st Trade Expo Indonesia 2016. From B to B meeting facilitated by Economic and Trade Team of Consulate General of Jeddah, PT SPF met with local partner Saudi Arabia Al Ghammah Est in year 2016 ago. This communication continues so that Al Ghammah is interested to become an agent in Saudi Arabia when Al Ghammah seriously register products from PT Sinar Prima Food to SFDA in February 2017.
Production House (PH)
The fourth Indonesian manufacturer who succeeded in putting his goods into the Saudi Arabian market was the Production House. Production House is not a movie production house. This company is an industry that produces packing products such as food packaging plastic, vacuum plastic, bottle, tube to mica box. PH manufactures packaging of composite materials of various sizes ranging from 65 mm to 126 mm in diameter and ranging from 50 mm to 300 mm. PH also produces this composite of various types, namely soft top membrane, triple telescope, easy open, metal plug, and plastic ring.
In early March 2017, PH succeeded in realizing the initial export of carton packaging products to Saudi Arabia by 2 containers with a value of about US $ 100 thousand or more than Rp 1.3 billion. Delivery of two containers is an export trial. If buyers in Saudi Arabia are satisfied with PH products, the carton packaging product shipments will be increased, both in volume and frequency.
Well, that's four national producers who made it into Saudi Arabia this year, hopefully more and more Indonesian products can be found in the Holy Land in the future.
"The Consulate has a high commitment to help Indonesian exporters to open Saudi markets with captive market of umroh and haj pilgrims from Indonesia which annually more than one million people," said Consul General of Indonesia, Muhammad Hery Saripudin Jeddah.
In addition to the four products that do the inaugural export in 2017, so far Indonesia's products are fairly familiar among the people of Saudi Arabia. Instant noodles and sambal sauce became the most favorite, following Indonesian coffee which also began to be loved. Other products are car tires, footwear, textiles, processed cocoa beans, shrimp, to furniture. In the near future, the national pharmaceutical industry and medical devices currently in the initiation phase will also enter Saudi Arabia.
Source: Release of Consulate General in Jeddah to GNFI I Cover Photo: fortuna.lk