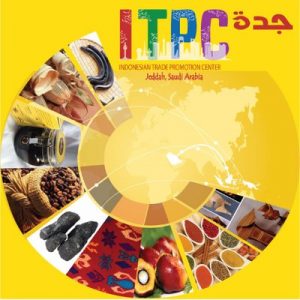 INDONESIAN Trade Promotion Center (ITPC) Jeddah is exploring opportunities for cooperation with major modern stores in Saudi Arabia, namely Danube Company Ltd. The cooperation is a pilot project of increasing trade in the retail sector between Indonesia and Saudi Arabia.
"This pilot project aims to gain ease in entering the Saudi Arabian market and increase penetration of Indonesian products to Saudi Arabia through the Danube Company retail network. Later it is expected to significantly increase Indonesia's non-oil exports to Saudi Arabia," said ITPC Chief Jeddah Gunawan in official information, Tuesday (10/4).
According to Gunawan, the cooperation with Danube modern store is done because of its location near the Haramain area in Makkah and Madinah which is always crowded by pilgrims and umroh from Indonesia to buy goods of daily necessities.
"Haramain region has a big captive market for Indonesian products, more than 1.2 million pilgrims and umrah visit this place every year," Gunawan added.
To discuss the plan of cooperation, until now, ITPC Jeddah and Danube Company Ltd. have held business meetings twice.
The first meeting took place on March 22, 2018 at the Office of Danube Company Ltd. in Jeddah, Saudi Arabia. At the meeting, ITPC Jeddah was received directly by Danube Company Ltd's management representative, Project Development Manager Yuslam Karama.
The second meeting took place on March 25, 2018 also in the same place. At the meeting, ITPC Jeddah was received directly by Danube Company Executive Director Ahmad A Bindawood.
Meanwhile, Consul General of Indonesia Jeddah M Hery Saripudin said the cooperation is a form of innovation and creativity in increasing the value of Indonesian trade transactions in Saudi Arabia.
Not only that, Danube Company Ltd also has a business in the field of hospitality. A total of five hotels owned by Danube Copany Ltd. scattered in Makkah, Jeddah, and Medina.
Danube Company Ltd. expressed his interest to invest in the field of hospitality and tourism in Bali Province which is a world tourism destination.
In addition, he said, Danube Company Ltd is also interested in the services of professional workers from Indonesia, especially those who have the competence as professionals of hospitality, accountants, cashiers, personnel Production Planning and Inventory Control (PPIC), and other potential skilled workers. (OL-3)
Source: http://www.mediaindonesia.com/read/detail/154236-indonesia-jajaki-kerja-sama-dengan-toko-modern-di-arab-saudi