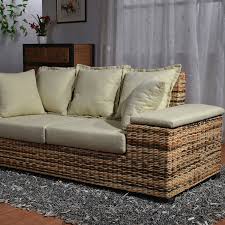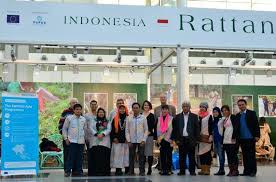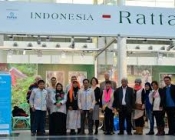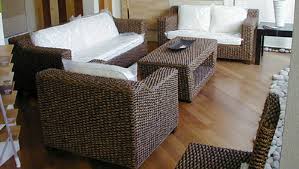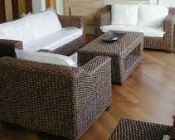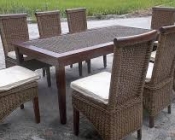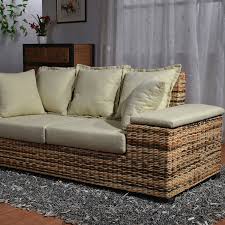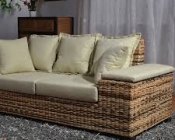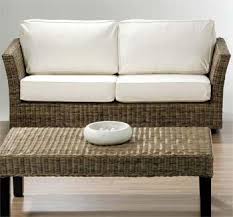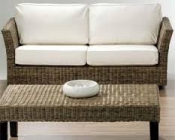 Rattan is the name given to hundreds palm species. Most rattan is processed and used for furniture and baskets. In the rattan industry, Indonesia occupies a unique position in the world. Indonesia is the world's largest producer of natural rattan, with some even put the figure as far high as 85% of the total. Competition traditionally comes from the neighboring Malaysia and the Philipines, as well as from Bangladesh and Sri Lanka.
Within these producing countries, the value of rattan is more than just commercial. Rattan is everywhere, in everyday items, influencing everyday activities, and necessary items for many communities. There is a whole economy based on rattan.
In terms of trade, Indonesia exported various rattan items valued at more than a quarter of billion dollars for the past 5 years. The rich countries in Europe, USA and Japan were the major consumers. Rattan is not native to those countries, but they consider rattan products to be luxury items, something only the affluent members of society will own.
Yayasan Rotan Indonesia (Indonesia Rattan Foundation), an organization located in Jakarta, estimates that the country has around 5 million farmers and gatherers nationwide. A large proportion of them are poor villagers living in the resource rich but industrially under-developed islands of Kalimantan and Sulawesi (also known as Borneo and Celebes). Most of the furniture and basket
manufacturers, as well as exporters and distribution centers, however, are located in Java. Therefore, developing the rattan industry is an important element in the national government's policy to lessen the development gap in Indonesia.
Rattan is commercially important.
Rattan is a staple of everyday lives.
Rattan is a strategic issue at the national level.
Rattan is an inherent part of Indonesian culture.