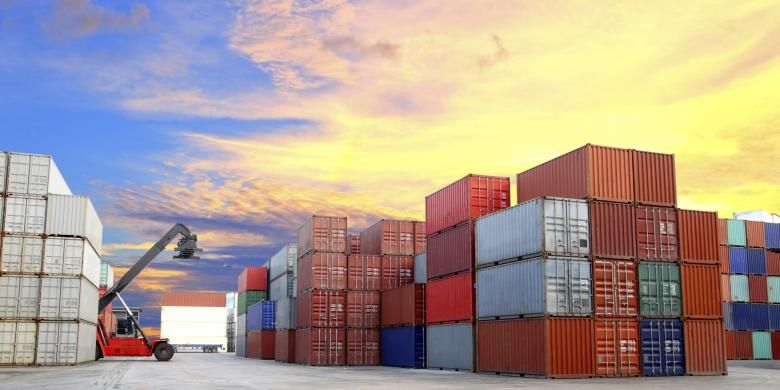 The Trade Ministry (Kemendag) recorded a non-oil / gas trade balance for the period of January 2018 with a surplus of 182.6 million US dollars.
The details, in that period non-oil exports reached 13.16 billion US dollars and imports amounted to 12.98 billion US dollars.
However, the total trade balance in January 2018 suffered a deficit of 676.9 million US dollars. The total trade balance deficit was caused by oil and gas trade deficit (oil and gas) amounted to 859.5 million US dollars.
Non-oil and gas trade with India, USA, Philippines, the Netherlands and Bangladesh accounted for the largest surplus during January 2018 which amounted to 2.3 billion US dollars.
While non-oil and gas trade with China, Thailand, Australia, Singapore and Germany caused the largest deficit that amounted to 2.6 billion US dollars. Read also: Third Quarter, Non-Oil Industry Growth Above Good National Economic Growth in 2018 Trade Minister Enggartiasto Lukita believes that an increase in non-oil / gas exports in January 2018 is a good start in 2018.
The Ministry of Trade's record shows that Indonesia's export value in January 2018 was recorded at 14.45 billion US dollars, up 7.86 percent over the same period in 2017 (YoY). The strengthening of exports is supported by an increase in oil and gas (oil and gas) exports by 1.10 percent and non-oil and gas by 8.57 percent.
"The increase in non-oil / gas exports in January 2018 is a good start to support the optimism of export performance achievement in 2018," said Minister of Trade through press release to Kompas.com, The increase of non-oil exports was driven by increased exports of some products, ), jewelry / gems (HS 71), iron and steel (HS 72), pulp (HS 47), fish and shrimp (HS 03), ore, crust and metal ash (HS 26) and apparel not knitted (HS 62).
In addition, oil and gas exports also increased, driven by an increase in gas exports by 20.84 percent. The minister also added that the increase in non-oil exports in January 2018 was supported by increased exports to several export destinations including Saudi Arabia (up 42.8 percent); Philippines (up 26.6 percent); The Netherlands (up 24.4 percent); Bangladesh (up 24.2 percent); China (up 23.8 percent); Japan (up 19.5 percent); and the United States (up 8.2 percent). Meanwhile, non-oil / non-gas exports which decreased (YoY) were among others to India (down 16.5 percent); Thailand (down 5.6 percent); Vietnam (down 7.4 percent); Pakistan (down 32.3 percent); Australia (down 23.0 percent), and Spain (down 13.9 percent).
Source: https://ekonomi.kompas.com/read/2018/02/22/090000526/perdagangan-nonmigas-indonesia-with-5-negara-i.