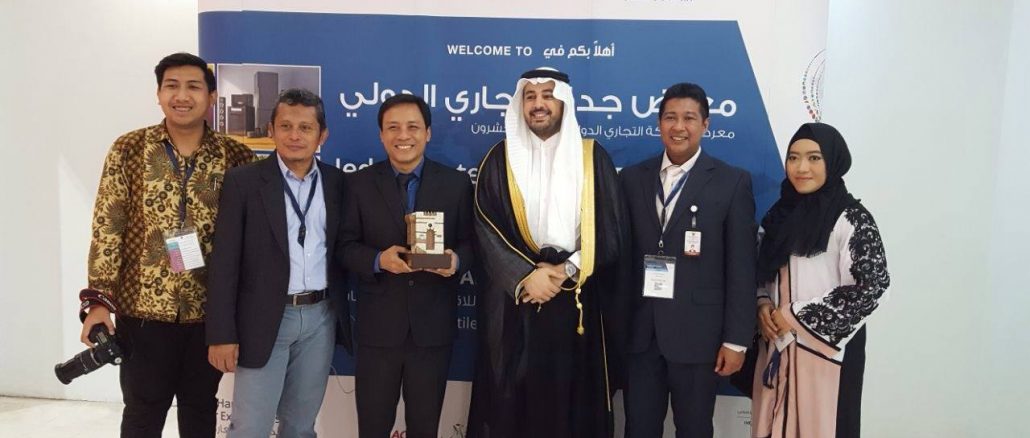 Saudi Arabia became a major market share for non-oil and gas exports.
Exhibition of Jeddah International Trade Fair (JITF 2017) becomes a great 'harvest' event for Indonesia. Although it was closed for a day due to floods on November 21, 2017,
Indonesia still recorded the value of billions of transactions.
"Indonesia succeeded in getting big deals worth Rp69 billion in JITF 2017 exhibition series," said Director of Indonesia Trade Promotion Center (ITPC), Gunawan, through a written statement received to Dream, Monday, November 27, 2017.
The amount is derived from the sale of several products, such as charcoal, textiles, synthetic eyelashes, and food and beverages during the exhibition took place on 20-23 November 2017 in Jeddah.
Consul General of Indonesia in Jeddah, M Hery Saripudin, said that although the exhibition only lasts for three days, business to business (B to B) meetings are still running.
Not only that, a number of other additional activities also held by Economic and Trade teams of Consulate General of the Republic of Indonesia in Jeddah to establish communication between exhibitors with potential buyers.
"The JITF exhibition, which acts as a platform to promote non-oil commodities, can be optimized for its trade transactions," Hery said.
Giving of Jeddah Chamber of Commerce and Industry souvenir to Jeddah Economic Team Indonesia
In this JITF 2017 exhibition, Indonesia rented 12 booths filled with Micro Small and Medium Enterprises and large companies.
JITF 2017 is followed by more than 160 companies from Asia and Africa. This event is a barometer for companies in the world to dominate the Saudi Arabian market through agencies, distributions and dealers as well as joint ventures.
Based on the data, Indonesia's total non-oil and gas exports to Saudi Arabia from January to August 2017 reached US $ 959.2 million, equivalent to Rp12.9 trillion. This amount increased by 1.69 percent over the same period in 2016 which reached US $ 943.3 million, equivalent to Rp12, 7 trillion.
Indonesia's total non-oil exports only meet 5.82 percent of Saudi Arabia's total import quota in the same period in August 2017.
source : https://www.dream.co.id/dinar/indonesia-raup-rp69-miliar-dari-bulu-mata-palsu-dan-arang-171127i.html