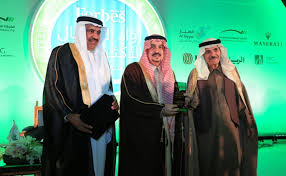 Best known to Indonesia as the hajj destination, Saudi Arabia is now developing its status as an export target.
Ardhi Setyo Putranto, an entrepreneur from Yogyakarta, is seeking a new market for his organic banana chips. His eyes are set on Saudi Arabia, home to more than 30 million people.
The 24-year-old has already successfully promoted his Banana Queen chips in Malaysia, the Netherlands, Pakistan and the US.
At present, sales of Banana Queen stand at Rp 200 million per month ( US$14,980 ), spurring optimism for Ardhi that he can expand the business beyond its current markets.
"I am curious about expanding to Saudi Arabia. Up until now, I have only tried exporting my chips to one Middle Eastern country, Pakistan," he said at the recent "Saudi Arabia buying mission", held by the Trade Ministry.
The mission aims at facilitating business deals between foreign importers and local entrepreneurs. Importers looking to join in are required to submit an application to an Indonesian embassy, which then verifies their business and credibility.
As many as 34 Saudi Arabian businesses and 100 Indonesian companies participated in the latest buying mission, with coverage ranging from construction to food.
Arlina Imbang Jaya, an expert staff member at the Trade Ministry, said that Saudi Arabia was playing a more and more important role in Indonesia's trade with the Middle East.
"Saudi Arabia is a very important trade partner for us and we are committed to maintaining bilateral relations with them," she said.
Export value between Indonesia and Saudi Arabia rose by almost 50 percent over the past five years. Exports stood at $1.43 billion in 2011 and had climbed to $2.06 billion by the end of last year.
Arlina urged Indonesian entrepreneurs to increase the quality of their products as Saudi implemented strict criteria for imported products, including some put in place by the Saudi Standards, Quality and Metrology Organization ( SASO ).
Maher Saleh Jamal, chairman of the Makkah Chamber of Commerce delegation, said that it was committed to increasing trade value between the countries by at least 15 percent annually.
It is planning to cooperate with the Indonesian government to create an Arabic language website and take other steps to make it easier for Saudi businesspeople to understand details of products being offered by their Indonesian counterparts.
"We have agreed to create a user friendly website for the benefit of businesspeople from both countries," he said.
He added that the Saudi government had also promised to make it easier for Indonesian businesspeople to travel to Saudi Arabia and to increase visits to Indonesia by their own entrepreneurs.
Meanwhile, Ardhi is not the only local entrepreneur upbeat about reaching out to the Saudi Arabia market. Renowned cosmetics maker Mustika Ratu and restaurant Pak Ndut are gearing up to expand there as well.
Mustika Ratu assistant export manager Maria Fryda claimed that its new peel-off masks would best meet the needs of women in Saudi Arabia.
"The weather is hot in Mecca and many women wear the hijab. That's why we think they need our products," she said.
On the other hand, Indo PD Mandiri — owner of the Pak Ndut brand — is certain that its halal certificate would garner it new customers in Saudi Arabia, in both locals and foreigners.