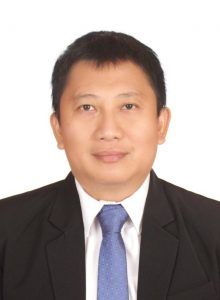 Muhammad Rivai Abbas
Served as the Director of ITPC from November 18, 2019. Completed Bachelor Degree in Arabic Language and Literature from Syarif Hidayatullah State Islamic University. His first Master Degree was in Interdisciplinary Islamic Studies majoring in Islamic Political Thought, a joint program between Ministry of Religious Affairs (Syarif Hidayatullah State Islamic University Jakarta) and Canadian International Development Agency (McGill University, Canada). In 2010, completed his Master Degree in Business Administration (MBA) from Hanze University Groningen, The Netherlands with thesis on Indonesian Furniture Products in European Market.

Before serving as public servant, he worked as editor in Mizan Publishing Company and researcher in Center for Study of Religion and Culture, UIN Jakarta. Previously, served as Deputy Director of ITPC Budapest from 2014-2017 and as Head of Sub Division in Media Relations in Commodity Futures Trading Regulatory Agency from 2018-2019. Started his career in the Ministry of Trade as Public Relations Officer from 2008.