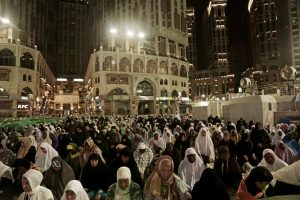 The Indonesian Trade Promotion Center (ITPC) in Jeddah is seeking cooperation with Danube Company Ltd, a retail company in Saudi Arabia.
"It is a pilot project to penetrate the Saudi market through the retail network owned by Danube Company Ltd.," ITPC Jeddah head Gunawan said in a statement The Jakarta Post received on Tuesday.
Danube Company was established in 1995 and has 66 retail outlets in Jeddah, Mecca, Medina, Taif, Jizan, Abha, Riyadh, Dammam and Khamis Muscat, as well as in the country's airports.
Gunawan said the planned cooperation with the retailer was important, because Danube had many outlets in the Haramain area connecting Mecca and Medina, which was also a key destination for many Indonesian travelers.
"The Haramain area is a captive market for Indonesian products, because about 1.2 million Indonesians visit the area annually on the hajj and umrahpilgrimages," he said.
He added that ITPC Jeddah had met with Danube representatives on on Mar. 22 and Mar. 25 to discuss the cooperation.
Meanwhile, Indonesian Consul General in Jeddah M Hery Saripudin expressed the hope that the planned cooperation would increase Indonesian exports to the country.
Hery said retailer Danube, which also operates hotels in Mecca, Jeddah and Medina, had also expressed its interest in investing in the Balinese tourism sector.
In 2016, Indonesian exports to Saudi Arabia reached US$1.3 billion while imports from the country reached $2.7 billion. (bbn)
Source : http://www.thejakartapost.com/news/2018/04/10/indonesia-eyes-cooperation-to-enter-saudi-retail-sector.html